I feel strongly about the importance of being your child's first teacher. As a former college professor, I know first hand that the most successfully students are those who have a strong foundation in basic skills and consistent family support. Although, I'm an educator by trade, my area of speciality is higher education (college students, basically adults) not early childhood development. So, I was not very confident about my skills to properly teach my young child until I started seeing the amazing women in blogosphere. I was inspired and encourage by their dedication. They were honest about their struggles and successes. They gave me the confidence I needed. In my search for where to start
I came across three women who have provided me with a wealth of information and materials to accomplish my goals.
My goal with Tot School is not to have a firm curriculum or force my child to learn but rather to engage her in positive and fun learning activities on a daily basis. I think Carisa from 1+1+1=1 states it perfectly on her site when she says "It's not a curriculum, it's a way of life." I agree completely. I do not force any activity on my child however she may force some on me, since she has been asking for school almost every morning. It has been a wonderful experience for both of us. I'm continuously surprised at the amount of information she retains and how quickly she learns a concept. That being said there are activities that I plan and am super excited about that get no response from her. If that happens to you please don't be discouraged. Just when you are ready to give up, it will click and you will see the fruits of your labor. I promise, just hang in there. I've create a list of blogs that I find to be the very helpful. I also find great ideas via Pinterest.
M
y Favorite Tot School Resources and weekly link ups
1+1+1=1 - creator of Tot School. I recommend starting here. Carisa has an amazing collections of resources and free Toddler Printables.
Link up: Sunday (Lasts all week)
I Can Teach My Child - activites are organized by age, theme, and concept. Plus there is very helpful parent section.
No Time for Flashcards - extensive list of activities by theme, age, and letter. Also has a very helpful supply list.
Link up: Sunday - Link and Learn (Lasts all week)
Spell Out Loud - great printables, book/product reviews, and child development information.

JDaniel4's Mom - experienced teacher turned SAHM with wonderful activities and resources for teaching your child.
Link up: Friday - Read, Explore and Learn (Friday lasts all week)
La-La's Daycare - Lori has some of the most fun and imaginative activities. It's also helpful to see how she uses one activity with several children of various ages.
Link up: Friday thru Sunday for Foto Friday

Imagination Tree - wonderful site focused on importance of play. I recommend reading this post and then exploring the rest of the blog. I also love her post discussing the book The Foundations of Literacy
Link up: Monday - 5 a days Books and Thursday - It's Playtime
A Mommy's Adventures - Michelle is a former elementary school teacher and now a SAHM to two little girls. Her blog is a great resource for kid friendly crafts and recipes. She hosts a week link up focused on creating art based on a children's story.
Link up: Thursday for Story + Art
The Princess and the Tot - always has creative ideas for tot trays as well as simply and fun activities.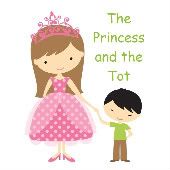 Playing House - another great source for fun tot tray ideas and learning activities.
Delightful Learning
- wonderful example for how to implement Before Five in Row, Five in a Row, All About Reading, and All About Spelling.

I hope you find this helpful and if you have any questions please feel free to leave a comment or send me an email at workingonaprojectblog at gmail (dot) com