Note: If you are visiting from Time Travel Tuesday hosted by the wonderful Nicole at By Word of Mouth Musings
, Welcome! This post was one of my very first post on this blog. I hope you enjoy it and would love for you to visit often so check my sidebar for Google Friend Connect, an Email Subscription or my RSS feed. I'm also on Facebook and Twitter. Oh and don't forget about Pinterest and Instagram (nicolette_springer)!
I recently added a Tot School page to this blog to share my philosophy for teaching my daughter. I have also listed the resources that I find the most helpful on that same page. In addition, I have several boards on
Pinterest
for activities and projects that I have done or plan to do with Lady M. If you are also on Pinterest, I would love to hear from you and follow your boards, so touch base with me. If you need an invite let me know, I have several. Oh, for those of you who still not sure how Pinterest works, I will be posting a tutorial later this week so check back soon.
I haven't shared a Tot School post since June but we have been continuing our lessons regularly. Honestly, I was getting bored with writing the posts because it was very repetitive. I decided to take a break until I could establish a better system for sharing our progress. I have decided that instead of posting the usually "we did this worksheet" and "studied this letter or number" every week, it would be more interesting for me to highlight a concept or project we have found useful. Hopefully you do too.
Today I'm going to share a few apps for both the iPhone and the iPad that we have incorporated into Tot School. Many of these are available on other platforms as well.
iPad Apps for Toddlers
Pin It
iPhone Apps for Toddlers
Pin It
Apple products are prominent in our house. We both have iPhones, my husband has an iPad, I have a Macbook Pro, and we share a iMac, so it was only a matter of time before Little Lady became a fan. My husband has been using the iPad for business and when possible I have been incorporating it into school for Lady M. I was hesitate at first, I mean we didn't allow her to watch TV until she was one, so this seemed like a big deal to me. There were several reasons I decided to include technology as part of our day and why I will continue to do so. First, and the most obvious, technology is everywhere. It is a life skill I find invaluable. Second, in addition to the concepts being presented in the apps, it is also a good fine motor skill exercise. Many of the apps require tracing or pinching thus working hand and finger muscles. So a great prewriting workout. Finally, and this is one I didn't consider until we started but working with the iPad and iPhone teaches cause and effect, as well as patience. Each app reacts to her prompt, whether a tap, pinch, or drag, she controls the effect. The patience comes into play when waiting for the apps to load or waiting for the verbal command to go to the next step. These apps have become a fun part of our learning, I hope you find the following list helpful.
1. Grasshopper Apps
are by far my favorite because of the variety of concepts their apps offer. Shapes, colors, matching, letters, word recognition, problem solving, early reading concepts, they even have Montessori based apps. A fun aspect with each of their apps is the option to personalize the app with photos or you own voice. These are available for iPhone, iPod Touch, and iPad.
little puzzles Preschool Games by
Grasshopperapps.com
A sampling of some of the other apps from
Grasshopperapps.com
Another reason I love the apps from Grasshopper,
their classification system that categorizes each app by skill set. Very helpful!
2. Piikea Street'
s Interactive Alphabet app was the first we tried and Little Lady still loves it. Fun animation and sound, like twirling pasta by moving your fingers across the screen or cracking an egg by tapping the egg. Available for iPhone, iPod Touch, and iPad.
Interactive Alphabet by Piikea
3. Toca Boca
has an interesting array of apps that are visually simulating. They touch on variety of skills, eye hand coordination, and pattern matching. We have only tried the Toca Doctor, it's like a modern day Operation, but I hope to try others soon. Specifically, their painting and tea party apps. Available for iPhone, iPod Touch, and iPad.
Toca Doctor from
Toca Boca
4. Learning Touch
is another company with an extensive catalog of apps for a variety of skills and learning concepts. We have only tried their First Words app but plan to try them all in the future. This app also comes in Spanish, German, Japanese, and French. I know many of you use Bobs books, they have an app for that, too. Available for iPhone, iPod Touch, and iPad.
First Words by
Learning Touch
5. Disney PIXAR
has created an interactive ebook of the story Finding Nemo. As the book is narrated the child can collect "creatures" along the way to fill their own fish tank at the end. There are several puzzles through the story as well. Available for iPhone, iPod Touch, and iPad. For 99 cents, this will be the cheapest Disney product you ever buy ;)
6. Newness World
a puzzle app that Little Lady really enjoys. There are a variety of scenes such as an ocean, safari, grocery store, a transportation theme, etc. When the puzzle is completed the app states the name of the object or animal and praises the child. Available for iPhone, iPod Touch, and iPad.
Shape Puzzle by
Newness World
7. Word World
Lady M loves this one. Word World is one of her favorite show and this app is very similar. You even squeeze the word together to "build" the word. I thought this would be too difficult for her but she mastered it in just one sitting. My only complaint is it really needs a bigger vocabulary. Words are limited to the animals. Hopefully, there will be an update soon. Available for iPhone and iPod Touch.
Word Builder by
Word World
These apps are by no means a major part of our Tot School, just a few minutes a day but they are a nice compliment. I don't like to dependent too much on technology but these also come in handy for car rides and when waiting in line at the store.
How are you incorporating technology into your learning time?
Have you used any of these apps?
What are your thoughts about including technology in your homeschool?
I'm linking this post to the following awesome blogs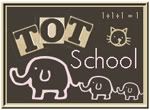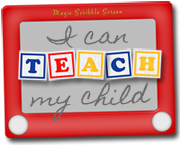 ******
I would love for you to visit often so check my sidebar for Google Friend Connect or you can Subscription via Email or by RSS feed. I'm also on
Facebook
and
Twitter
. Oh and don't forget about
Pinterest
and Instagram (nicolette_springer)!