This weekend we celebrated Little Sis's 1st birthday. It was a great day!
As I mentioned on Sunday
, this girl just fills my heart with so much joy. She is so full of life!
Post Smash Cake!
The party didn't have a firm theme but I liked the idea of hot air balloons and a rainbow of colors so I incorporated those throughout.
You know
I love to make birthday cakes
extra special for the guest of honor and this one was no exception. The rainbow cake was inspired by
this cake
. The original cake was done with fondant which I love but I've worked with it before and it's time consuming. Having two kids at home I had to be honest about my time so I created this one with different shades of homemade buttercream instead. I'll be sharing more details about the cake and the dessert table next week.
As part of the party decor, I created a photo collage with pictures of my daughter from the past 12 months. It's a super easy party decoration that makes a big impact. Everyone loved seeing how much she has grown in such a short time. Below the collage, I placed blank cards and asked guests to right a note for Avery's time capsule. I kept this very simple but it can be more elaborate if you like. I bought an empty paint can from Home Depot and just added a picture from our newborn session on the front. I later added some confetti and a few of the other decorations inside. I haven't decide yet if I'm going to seal the can now or wait and bring this out every year to add items from each birthday.
I have a tons of other family pics and some video to share. In an effort to not overload one post, those will be up later this week and the details on the desserts will be published next week.
How do you celebrate birthday in your family? Have you ever created a time capsule?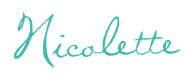 I'm linking this post up to the following awesome blogs